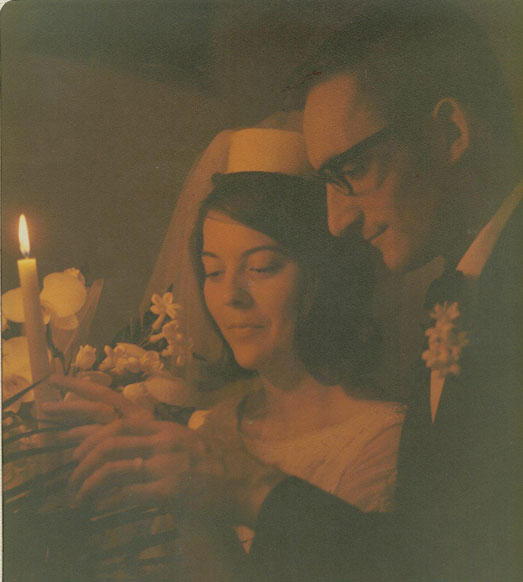 Some would say it was the longest day of the year. Not because it was the wedding of Gail and Denvy, but because it was the first day of summer, June 21, 1969. Of course, in Alaska, where they would make their home for the next 23 years, the longest day of the year is a noteable event as the sun hardly sets in the northwest corner of the sky before it again appears in the northeast corner of the sky.

Since that day, almost fifty years have past and the world has changed in so many ways. Men have walked on the moon. Women have aspired to be president of the United States. Wars have come and gone and returned with another face. Children have been born and grown to bear their own children. In that time, a youthful playful romance has grown into a solid mature everlasting love.

Now we celebrate those forty years and invite you to join us as we revisit through verbal and visual snapshots of this journey of forty odd years; some being odder than others. Each day will produce a new year ending on the longest day of the year.


Enter here.