The Big Trip


Only heaven knows the source of some ideas. One such idea was to pack the family into a car and tour the Lower 48 from January to May. About mid January Denvy, Gail, Darron, Marc and Becky boarded a plane for Seattle with enough luggage to last five months and endure all forms of weather. And a cashier check for a set amount to buy a car in Seattle.
Friends in Seattle housed and chauffeured us around Seattle until they found a car that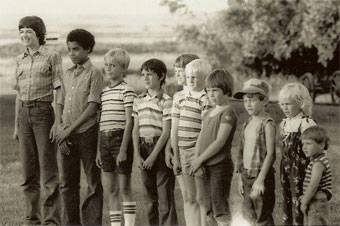 matched their cashier check. As the car, a Subaru station wagon, was being readied for the long trip around the states, Denvy's mother joined them. They headed south with maps and a list of names and addresses of family and college friends along the way. It may not be the best way to make friends, but they stayed with them only for one overnight and disappeared over the horizon in the morning.
The route took them down the coast, through the Redwoods, through San Francisco and all the way to San Diego. With an about-face they went through Las Vegas, overnighted on the frozen ridge of the Grand Canyon, saw the only snow of the trip in Denver and arrived in North Dakota. A month was spent in North Dakota between the parents of Denvy and Gail. This reprieve from traveling allowed the kids to catch up on their studies which they were continuing through correspondence.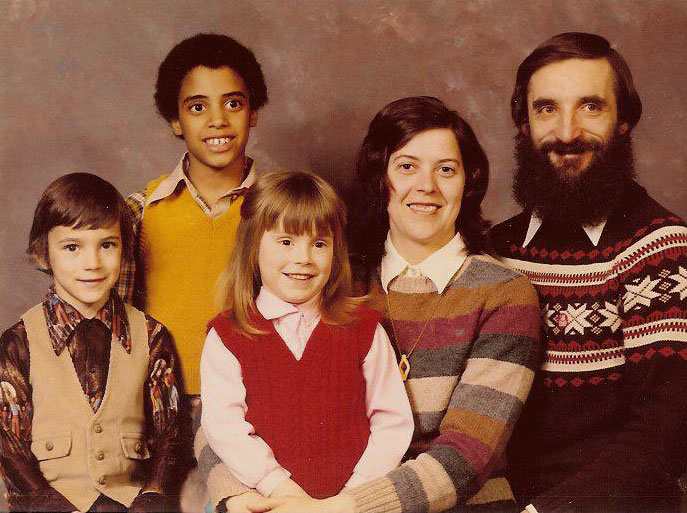 After a side trip to Kansas City for the wedding of niece Cindy and David, the group, sans Erna, headed east. They were in Appleton, Wisconsin, the day Reagan was shot, in Ann Arbor, Michigan, exactly ten years after Darron was born there, in Washington DC on Good Friday and with friends in South Carolina on Easter Day. Among those days they crossed the New England visiting historical sites, camping in gravel pits, sleeping in the car in the middle Boston, staying with friends in New Hampshire, discovering what a Tag Sale was, touring downtown New York City and surpirsing old friends in Philadelphia as well as visting with recent friends in Ohio.
After Sea World and a visit with Gail's sister in Orlando, an overnight in an eloquent southern home, another night in a farm field and several other little excursions, they arrived back in North Dakota
In preparation for the final leg of the trip back to Alaska, Denvy and Gail purchased a two-ton crew cab truck which they filled with an old tractor from Gail's farm, a wood cook stove from Denvy's farm and enough farm equipment to to say that it was full. Gail's nephew had joined the trekkers back in Florida and was headed to Alaska also. In early May, after some four and a half months of wondering around the grand United States of America, the party headed north. The drive was foggy and wet, with two vehicles heavily loaded, a challenge matched only by the one after the wedding with all the boats. Less than a week later everyone was home safe in Trapper Creek.

The Photos
The photos were taken at a gathering of Saxowsky siblings and cousins on the farm where Denvy grew up, with a professional photographer as a gift to the family and in Trapper Creek before the journey started.