Memory is Fading


Who, when and where? As answers to these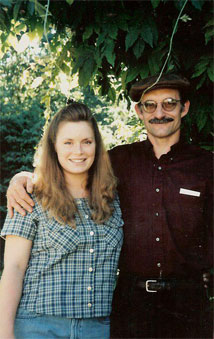 questions become more difficult, one might question the answers to "what" as well. But Gail and Denvy did return to Alaska with Becky, Marc and Tina, and Tina's parents for a short summer visit. It was a review of their past and a step into the future. They toured Resurrection Bay out of Seward and stayed in the hotel where they watched the first man to walk on the moon. They stayed with friends in Trapper Creek while Tina's parents stayed in the bed and breakfast that once was the home of Gail and Denvy. But they don't remember what year it was!



Back in Oregon


The routine is still not routine for the Saxowskys as they venture out into different areas of Oregon. Gail attended training to maintain her status as instructor of instructors of CPR in the mountains of Washington. Denvy writes his final paper for his Masters and is offered a teaching job at Western Oregon University. He also becomes assistant part-time campus minister for Fellowship House and quits the lumber supply salesman job. The house continues to move toward completion with siding and decks. The brickwork around the entry and the ceramic kitchen floor would have to wait a little longer.