Erna


Around the winter holiday season Denvy's mother was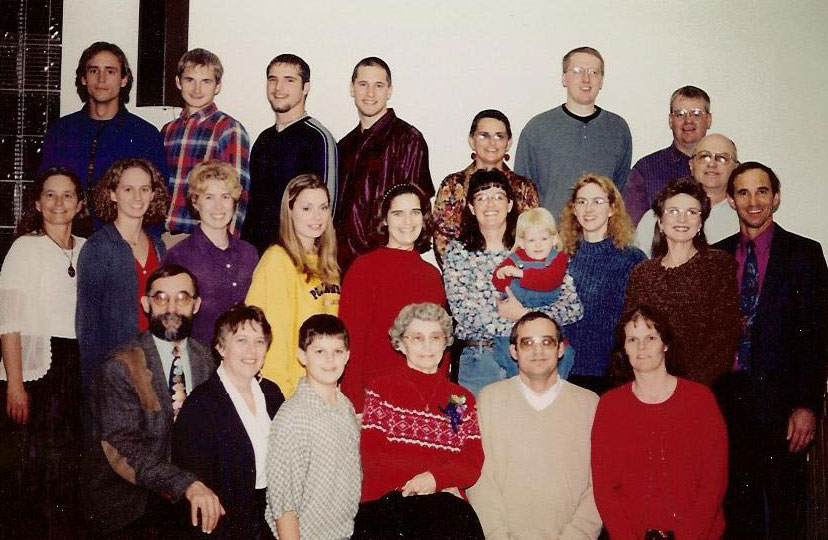 experiencing increasing discomfort in her side and back. It was found to be cancerous. The doctors forwarded her to Mayo Clinic for radiation treatments. Denvy's sister, Ruth, went and lived with her in the adjoining cancer patient apartments. Denvy and Gail drove to Rochester, Minnesota several times to support his mother.
When she returned to North Dakota she moved to the Glen Ullin nursing home as she was too weak to care for herself and the risks of living alone were too great. As her condition deteriorated, all her children and most of the grandchildren gathered for a picnic in May. In June she died. Many of her grandchildren who lived far away came to the picnic instead of the funeral because they wanted to see grandma alive, not sleeping in a coffin. This was just three years after the family had gathererd for her 80th birthday.



Church Stuff


The Presbyterian Church-USA meets natinally every year in different locations around the United States. At the regional level commissioners to the General Assembly are chosen through a rotation process and it was Christ's Church's turn now. Denvy was chosen as the commissioner from Christ's Church and also was selected as vice-chairperson for the committee on Christology. That committee sponsored a statement that now represents the church's definition of Jesus Chirst. This all happened at the same time as Erna's funeral. Flights across country were extensive.
Later that summer Denvy and Gail led a mission team to Alaska. It was the first trip designed primarily for adults although the representation of youth was still strong but mostly from one family.