Ukraine


"What would you think about doing a mission trip to Russia?" It was a simple question asked by Denvy of a member of the church whose ancestor, like Denvy's, had come from the Black Sea area, and who had demonstrated great interest in his background. "Sure!" Besides Chirst's Church had a speical connection with the Erbeles who were missionaries in Russia.
The connections were made and eleven persons including Marc and Tina, the group's fall-back interpreters, were headed to a town in southeast Ukraine not far from Poland--Chernivtsi. With vacation Bible school, some construction and leading worship on their minds they soon learned that the church members in Chernivtsi primarily wanted to be good hosts. The team did lead services, twice, did an abbreviated VBS for about two hours one afternoon, some leadership training, and celebrated in the mountains in a retreat type setting. The retreat and accompanying some-mores were firsts for the Ukrainians, and a delight for the Americans.



The New Family


One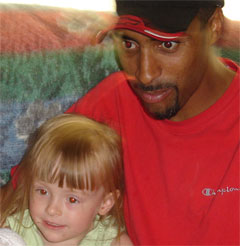 may think that they are the member of one family but with time you discover that there are many immediate families: the one where one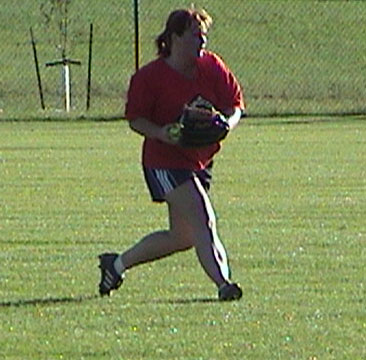 grows up as a child, the one where one raises one's own children and the one that evolves after the children leave home and start their own families.
At this point there are two granddaughters and a daughter who continues to find sports to be involved in such as softball during the summer and volleyball during the winter.
While Darron doesn't leave Alaska often he is a wonderful uncle when he comes around.