A Brilliance after the Storm


Just before Christmas in 2008 a winter storm with snow and ice covered the little farm in the Oregon coastal foothills. Stepping outside sounded like a war zone as trees and branches all around snapped and broke like gunshots. After a day it also looked like a war zone with broken limbs everywhere including in the middle of the grape arbor which had to be rebuilt the summer. The oak with the swing was merely a stump. Roads were impassable with snow and branches, and electric lines stretched for miles on the ground.
During this storm Weiwei was staying on the farm and was stranded there. While candles, lanterns and early to bed provided satisfaction during this time, along with building a snowman and plowing the roads with Denvy, Weiwei was so relieved when she learned that even with no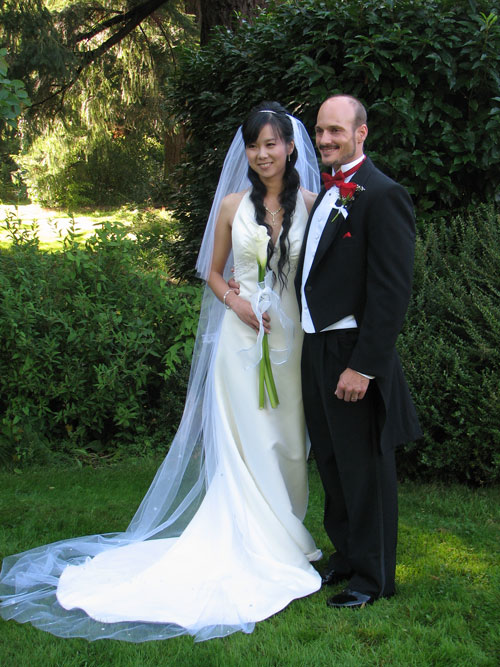 electricity the showers did work. She had to postpone a dinner meeting with a university professor who was to serve on her PhD committee. After the roads were cleared she had the dinner and was invited to his family's farm for Christmas. She called and said that her relationship was no longer that of a student and professor. In April they announced their engagement and in September they became husband and wife.




Assembling Wood and Fabric


In spring as Denvy and Gail rounded up the broken limbs, they studied each branch for its potential as part of a music stand, a side table, the head board for a bed or any other type of wood project. While Gail spent the summer creating a quilt for Weiwei and Rob, Denvy put branches together to form a bed.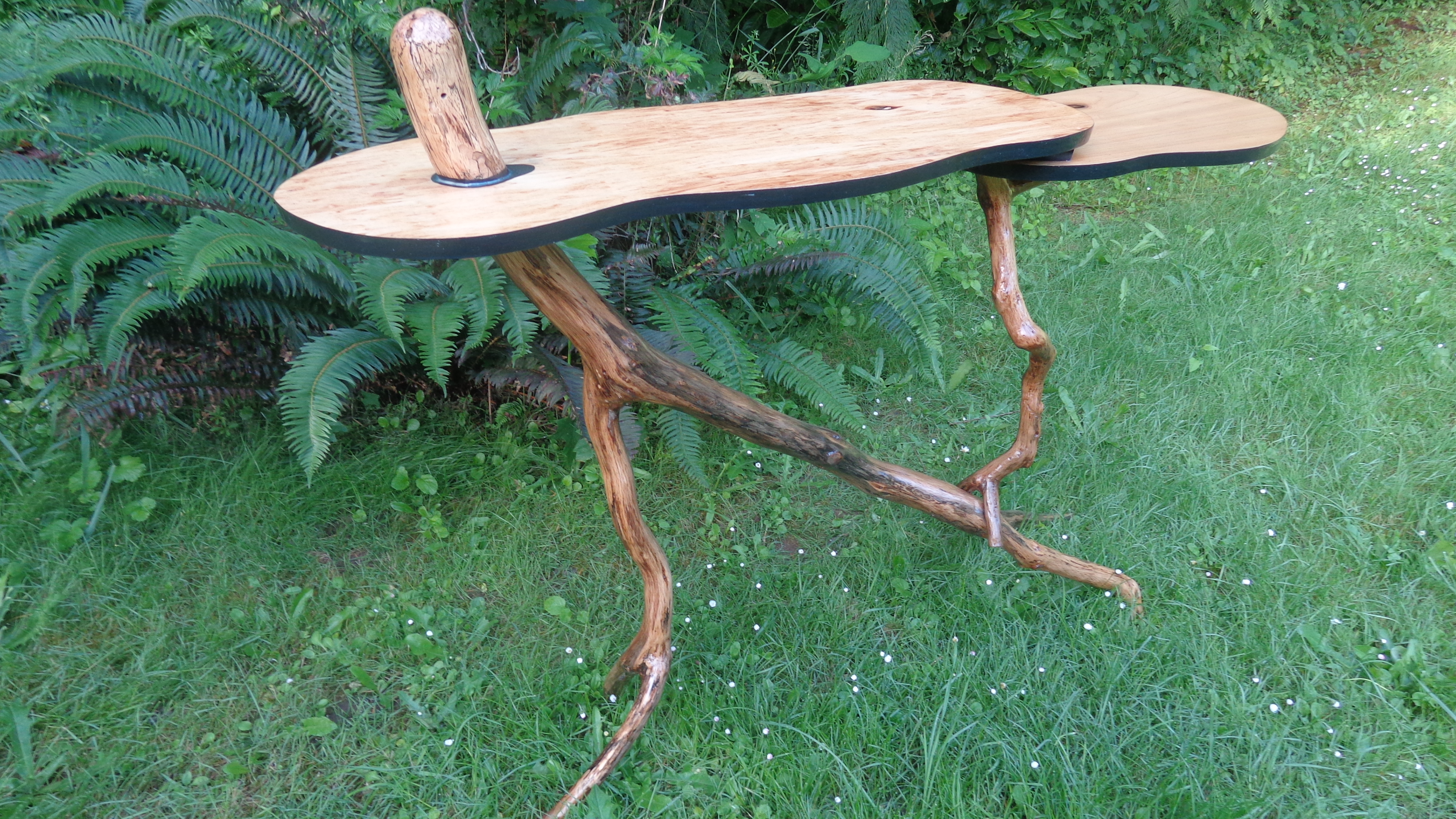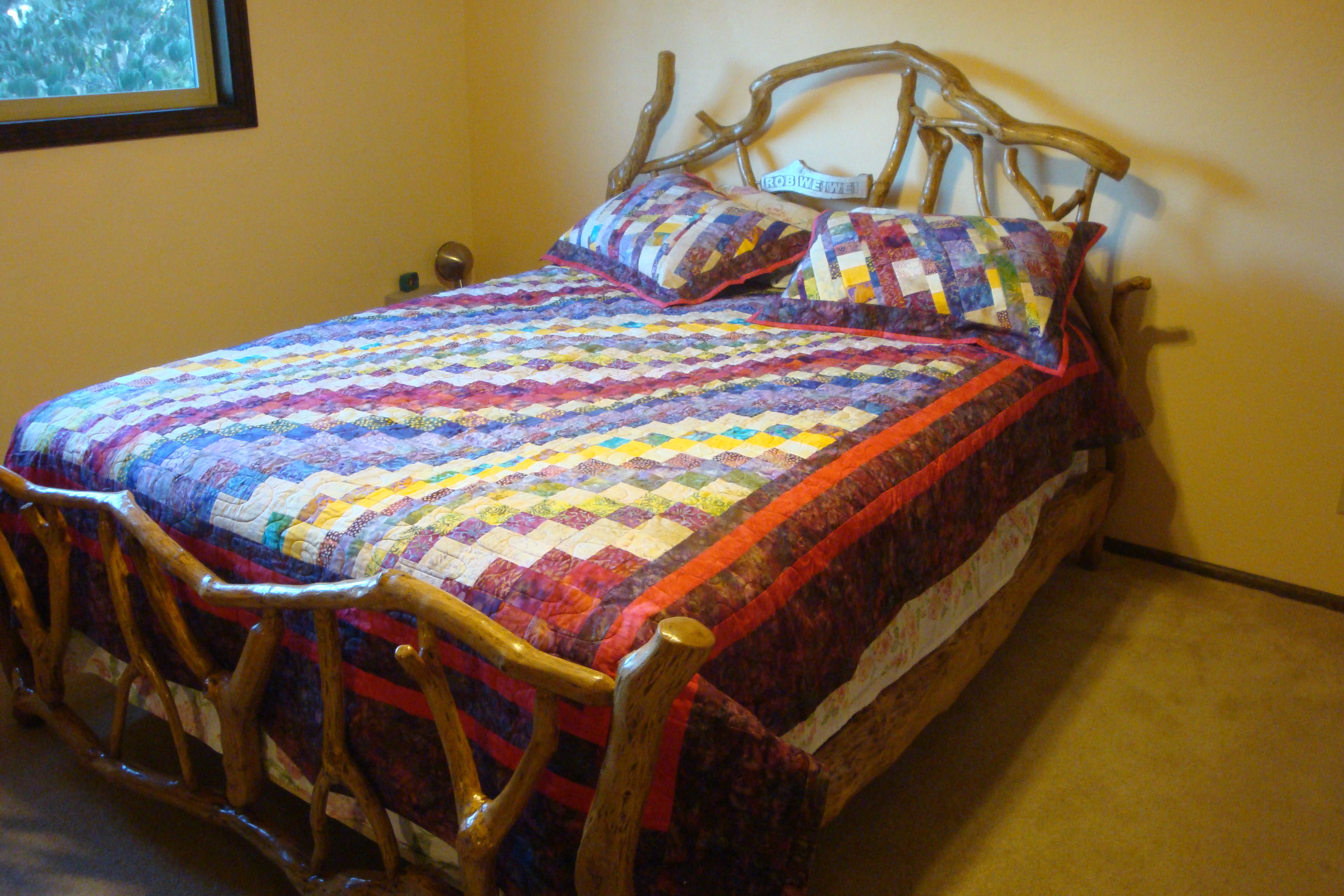 Back to China


Weiwei promised that some day she would give her American Baba and Mama a tour of her part of China. In 2008 when they left the students prematurely they promised they would return. In December of 2010 both promises were fulfilled as they traveled to Nanchang where they stayed in an apartment of Weiwei's aunt,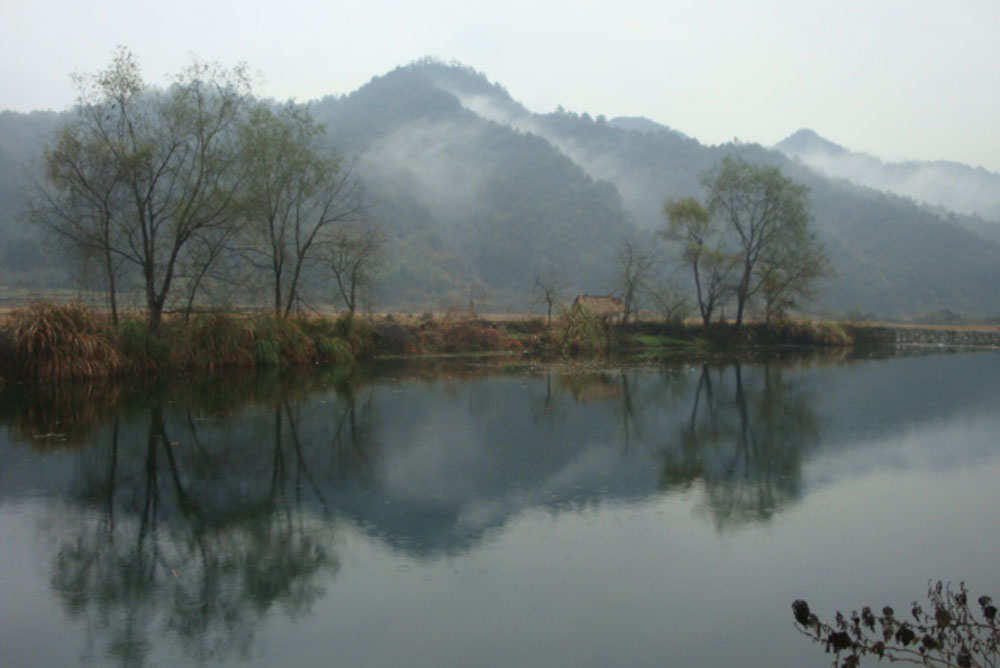 traveled to the childhood village of Weiwei and visited with her parents. Weiwei's parents hosted a celebration of Weiwei and Rob's wedding and in Shanghai they met and shared a meal with Weiwei's cousin and aunt.
From Shanghai Weiwei and Rob headed to Thailand where it was warm and Denvy and Gail headed to northern China to visit with the parents of Dapeng and Zhengwei, former students from Western Oregon Univerity , and some of the best friends they had acquired when they were exchange scholars at WOU. It was cold and the museums they visited were outdoor venues. The weather was so cold but the friendships were and remain so very warm.