Family Reunions


It had been some time since the Saxowskys, children, grandchildren and
great-grandchildren of Erwin and Erna Saxowsky gathered to recognize their common ancestors. In late June nearly all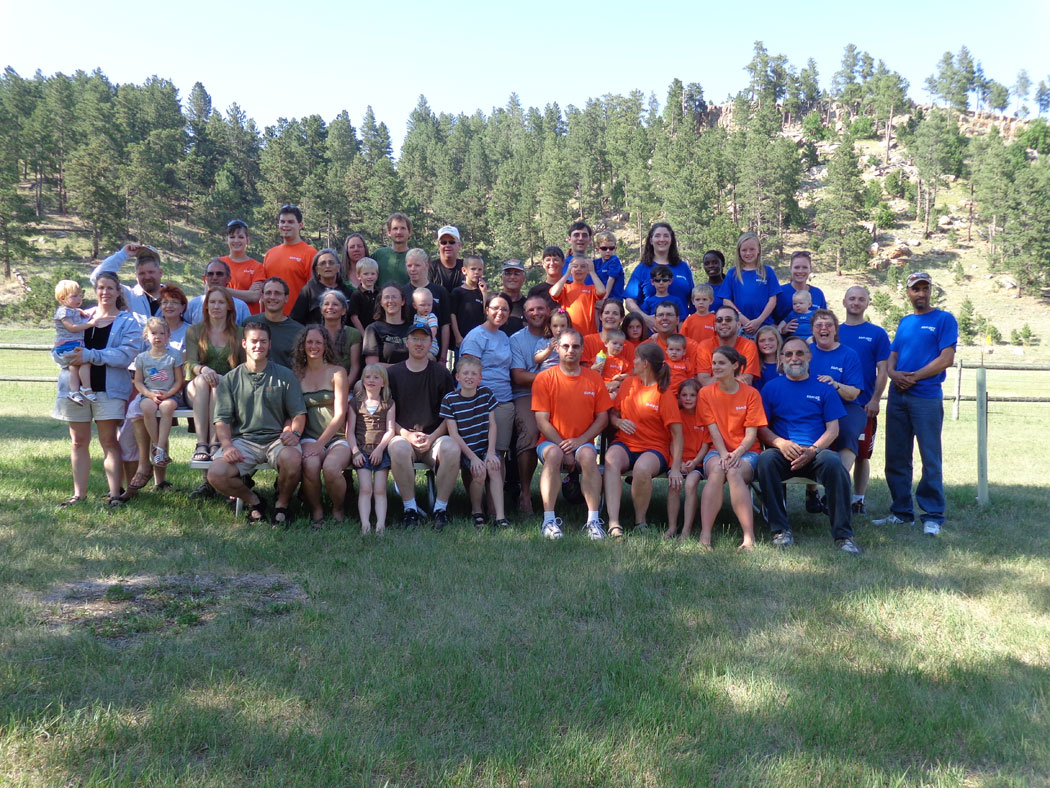 the descendents of Erwin and Erna gathered at a campground just south of Mt Rushmore in South Dakota. Over a long weekend family played in the creek, sat in a circle chanting about a bear, shared meals, snapped pictures and swapped stories. Saying good-bye and returning home was very challenging as none of us are getting younger.




Class Reunion


Denvy hadn't attended any class reunions before 2012 but figured that the fiftieth may be the last opportunity to connect with former classmates. So after a flight to Bismarck, an overnight with Becky, Denvy walked in among a group of really old folks; he had to ask who was who with the exception of one. Of the 30 classmates, 15 came to the reunion. While some of the missing had died most of them just didn't make the trip. No great relationsips were rekindled and Denvy flew home.




Back to Tanzania


During the first trip to Tanzania, helping in the village and with the vulnerable children in Arusha, the question about a return trip the next year was asked repeatedly. With Angelmary in Oregon there also was the nudge to visit her orphange and her brother at the orphanage. So in a team of five Denvy and Gail returned to Lengasti, the village, and worked on a children center to give them a better place to stay so they could go to school. Dr Lace was there and conducted a medical clinic for a couple days but he had enough staff so that the team of five didn't work with him.
Back in Arusha they stayed in a mere one year-old hostel and spent a day in a nearby national park. Even as they ate sandwiches at the entrance to the park, a herd of elephants walked by about 100 yards away. That was just the start. Next there was a trip to Dar es Salaam, the home of Angelmary and her brother for several days in the orphanage. Back in Arusha again they worked with students in computer classes before heading out on a safari in the Ngorongoro Crater and neighboring parks.





News from North Dakota


Later that fall Becky and Milan had their relationship official with a simple civil wedding in Mandan. Milan returned to working two weeks and and two weeks off on the Alaska North Slope instead of in the oil fields of North Dakota because the safety procedures in North Dakota were marginal and the schedules were unpredictable.