Israel


The year came and went with mostly routine activities.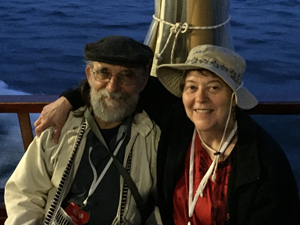 Not quite. Perhaps we were planning for the trip of a lifetime, a trip to Israel and Palestine with a group of friends. The trip included sites where Jesus probably walked and talked, where the later Christians created monuments to their heritage and where special events of the Jewish and Christian cultures took place. Sites in Jerusalem where the three Abrahamic religions claim authority including the West Wall were on the itinerary. Highlights included visits with Jews, Palestinians and Christians where we heard their side of the very complex story of who has had and should have authority over the land.

For more boring details you can visit our blog ending at Israel blog.