A Quiet Year


The new duplex was finished, or at least enough so Gail, Denvy and their two sons could live there. A garage had been built and the garden was planted over the septic tank. Several new houses were built in the subdivision Denvy and Gail had helped develop. All the partners from the original partnership now lived within a block of each other. Each family had young children of similar ages and they exchanged babysitting favors.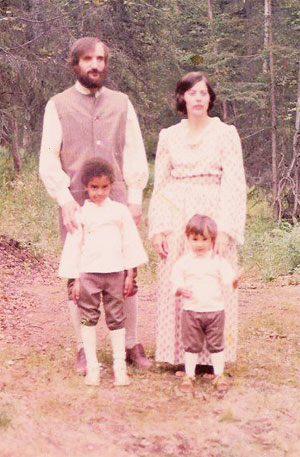 It was the year of the 200th anniversary of the United States and the Saxowskys dressed the role.
Denvy was intrigued with woodworking and bought a band saw. They had bought some alder hardwood while in Oregon the year before and hauled it to Alaska on the top of the red van. Denvy designed some toys and made them of wood. Gail made puppets on her sewing machine.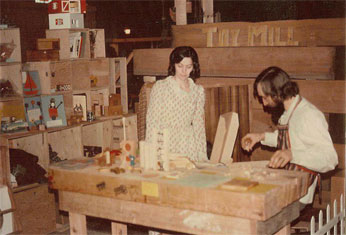 There were routine flea markets in Anchorage and Gail and Denvy decided to make a couple toys and rent a booth. After one day at the market, they sold almost everything they had made. They stayed up late into the night making toys so that they would not be embarrassed by a lack of inventory the next day.



Toy Mill


The sales of toys astounded them and they decided to expand on the idea.They had visited afamily who operated a store ofhandmade toys in Oregon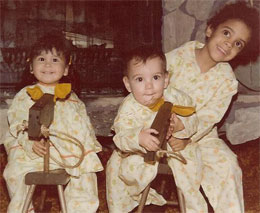 the year beforeandthe similarities encouraged them to start a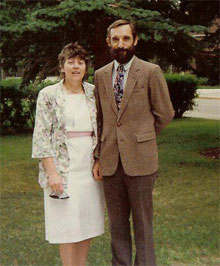 business which they namedthe Toy Mill, a paraphrase of the Toy Factory in Oregon. The first toys were ordered by and sold to friends, including rocking horses which soon became rocking moose.